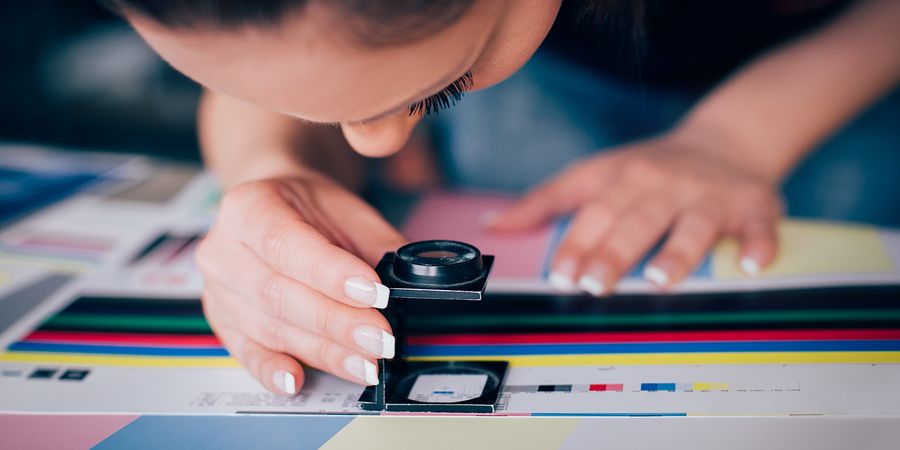 Marketing Services: We Offer A Wide Array
March 14, 2019
When you hear the name Minuteman Press, you might think that we are strictly a printing business.  Services that involve putting ink on paper are at our core. They are the foundation that our business was built on over 40 years ago.
But today, our breadth of marketing services has expanded to touch on many other forms.  Here are the main three.
Traditional Printing
This is our bread and butter service. We do a lot of ink on paper products for area companies.  These products include business cards, stationary, envelopes, flyers, brochures and product books.
This also includes saddle-stitched booklets. These are catalogs, magazines or other literature with folded pages that are stapled in the fold.
Value-Add Marketing Services
Our offerings have grown to include products that add value to our customers while still helping to promote them.  Banners and signs fall into this category, along with promotional products. 
These include items such as pens, key chains, device chargers, pillboxes and so much more.  In fact, Minuteman Press can put your company logo on literally thousands of different products. 
But don't let that intimidate you.  We have a methodology to help you choose the right product to get your prospects thinking about you at the perfect time.
Mailers
Direct mail is still a viable marketing service, if you know how to do it right!  That's where Minuteman Press can help.
     Every Door Direct Mail
We make use of the United States Postal Service's "Every Door Direct Mail" program to help you reach your target prospects, more effectively.
It involves a postcard-only type of mailer that is used to saturate a pre-defined geographic area or zip code.  The cards are not individually addressed but serve as a cost-effective way to get your message into the homes or businesses on that postal route.
     Direct Mail
This method involves tailoring a postcard or envelope mailer to a particular mailing list provided by the customer. We can even create a unique mail list that targets the demographic you want to reach. Since we are working from a list, these mailers are individually addressed.
Our service consists of designing and creating the custom mailer, stuffing and sealing it if needed and delivering it to the post office. 
Our direct mail service saves you on the cost of postage, as well.  In fact, some customers have saved enough in postage to cover the cost for the entire direct mail job!
Binding it All Up
Very few businesses can offer the breadth of marketing services that Minuteman Press does. We can help promote your business in ways you may not have even considered.
Are you looking for a unique way to market your company? Then call Minuteman Press today at 513-474-9500.