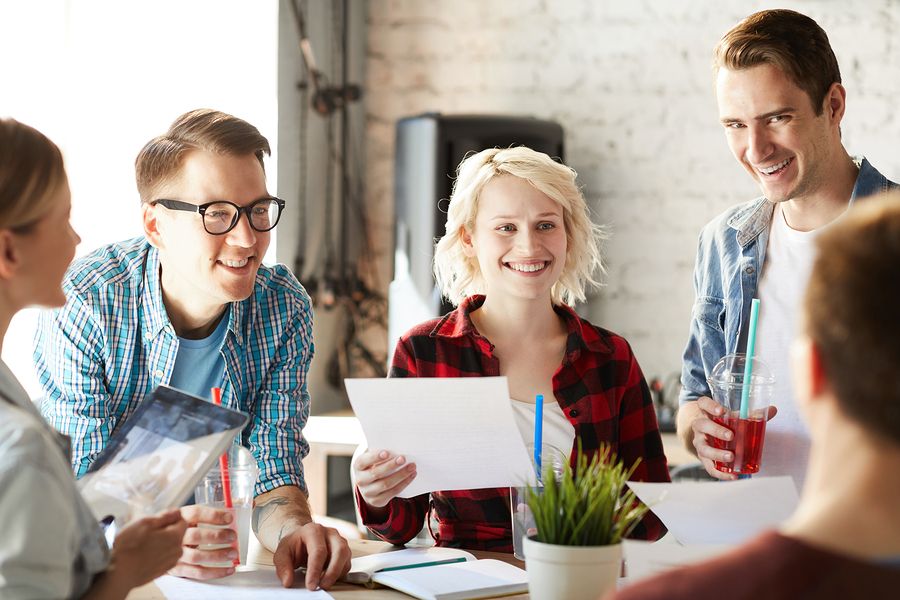 Helping Startups: It's What We Do
1/16/19
You've decided to start a business. You're an expert at the product or service you will offer.  But the real challenge will be running the new company and marketing it.  For the latter, you should partner with a team that has experience helping startups.
Minuteman Press is that team.
We Love Helping Startups
Today, many business people choose to order business cards, brochures, letterhead and envelopes online.  It's convenient and, on the surface, seems like it might save some money.  Shipping charges may ruin that theory, though.
Your promotional materials represent your business. So before you choose to print them online, there are some things you should consider.
The biggest is confidence in the end result. Are you sure that the brochures, business cards or signs that you are ordering will have the quality necessary to take on your competition?
Minuteman Press understands the challenges that startups face. We can help design your business collateral based on your ideas so it becomes unique to your brand.
We're here to answer questions or be a sounding board.  If you're not sure about an idea, ask us.  We're comfortable guiding business owners who have little or no experience created these types of materials.  We understand what you need, and we love helping startups!
Focus on Your Business
Working with Minuteman Press allows you to put a check-mark next to a whole list of to-do items.  It frees up your time and lowers your stress level so you can work on your business. 
You are an expert at what you do.  Your time and focus should be on servicing your customers. 
Professionals At Promoting Your Business
Many entrepreneurs feel that since they started their business, they are responsible for every task involved in it.  But that idea isn't really true.  There will come a time when they will need a CPA or an attorney because of their specialized services. 
Business owners need to consider print and marketing services in the same way.
For example, entrepreneurs are experts at what they do, but rarely have knowledge about paper options.  Different paper stocks can influence a finished product and the perception it leaves with your prospects. 
There's a big difference between 20 pound bond, 70 pound offset and 100 pound accent cover.  Come to our location and feel the difference for yourself. We'll guide you to the right choice based on your needs. That's a benefit that big box stores or online printers don't offer.
Minuteman Press has over 40 years of experience helping startups. Let our knowledge and expertise provide you with the b est possible marketing and promotional materials possible. 
Working With a Local Business
Another key difference between Minuteman Press and big box stores or online printers is that we're a local company, locally owned with local roots.  Our customers span a wide range of industries throughout greater Cincinnati and we're proud to provide them with promotional solutions. 
For example, we recently began working with a local startup in the weight-loss industry that needed flyers for an open house.  While working with them, it occurred to a team member that another one of our customers was a nearby fitness center.  We introduced the two businesses and they have now forged a mutually-beneficial partnership. 
It's just another example of how leveraging local businesses can pay off in ways you don't expect.
Binding It Up
It's a simple idea and one that deserves repeating. Let others use their expertise to help you, so you can focus on what you do best.  When you let outside experts help, your business performs better.
If you have questions about how Minuteman Press can help your startup company, call us at 513-474-9500.