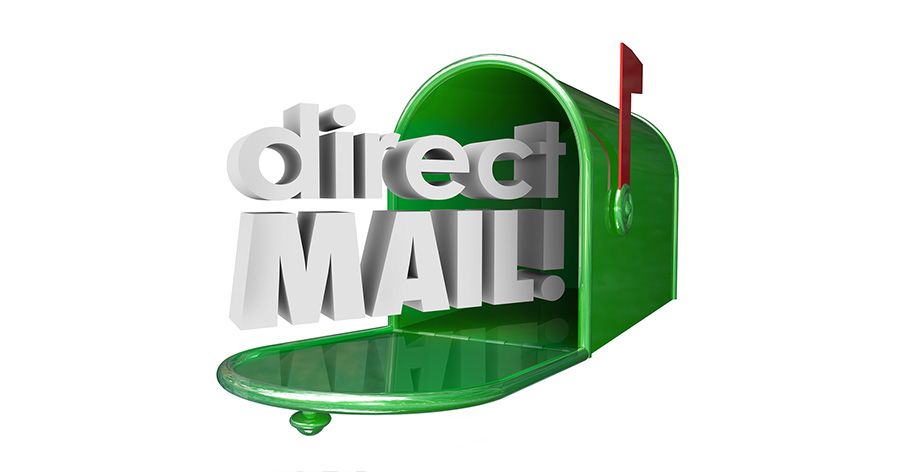 Direct Mail with the Every Door Direct Mail Program
3/26/19
Did you know that 70% of people recently surveyed reported that they feel receiving mail is more personal than the internet? In fact, 73% say they prefer direct mail from businesses because they can read it when they want to do so.
These statistics illustrate that while the internet certainly isn't dead, neither is direct mail.  In fact, Minuteman Press Beechmont can help you reach the homes and businesses you want to touch in a cost effective manner using the Every Door Direct Mail program or EDDM.
Every Door Direct Mail Explained
EDDM is a direct mail marketing program from the United States Postal Service.  It allows you to get your message out cheaply and effectively. The cost for one mailer is less than what you would pay for a stamp.
How Does EDDM Work?
There are several steps involved in the EDDM process.  We have EDDM experts on our team who can make it work effectively. We can manage these important program steps with you.  
            Creating the Mailer
The first involves setting your budget. What do you want to spend to get this mailer out?  We can work with you to determine a budget that fits your needs.
The next step is designing a creative mailer. You have the message that you want to get out and we have the design experience to put it all together.  Don't forget to include a dynamic offer to attract your prospects.
Once you have the design finalized, Minuteman Press will work with you to determine the best mail delivery routes. They are chosen based on the demographics you want to reach and geography.
          Save on Postage
From here we will print and bundle the mailers and deliver them to the post office for you. Because we have access to the USPS Business Mail Entry Unit in Cincinnati, Minuteman Press can get better postage rates than if you had used EDDM through the post office.
The savings are even greater for non-profits. In some cases, these organizations have paid postage rates that are less than $0.10 per mailer!
          Delivery
Once the mailers are in the postal system, delivery happens within the USPS guidelines. This means there are no delivery date guarantees. So if you have a specific date for delivery in mind, it's best to get your mailer designed, printed and dropped off at the post office early.
Binding It All Up
Every Door Direct Mail offers a cost effective solution for direct mail. You will be able to maximize the return on your investment with this service. We take care of the details while you enjoy the benefits of the program.
If you want to learn more about EDDM, call Minuteman Press Beechmont at 513-474-9500.  You know your business, we know how to promote it.