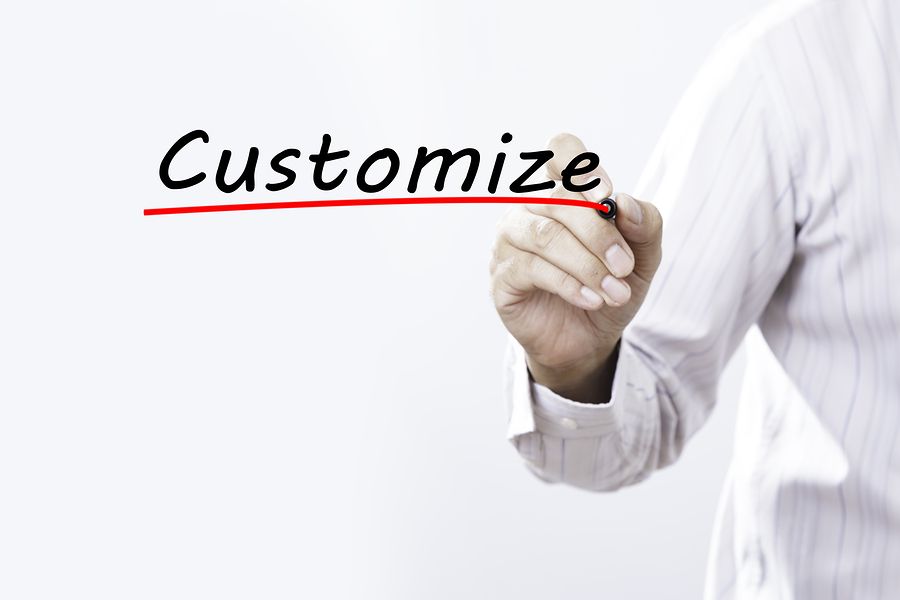 Customized Solutions: It's All We Do
2/13/19
All we do is custom work.
Many businesses offer services or packages that end up being exactly the same for every client.  While those companies may not like to use the term "cookie-cutter," that's exactly what they do.
Minuteman Press is different.  Everything we do is custom.
Products
We print things that promote businesses or business functions for our customers.  That is at the core of what we do and we love doing it!  Since every business is different, we have to customize every product we create for each and every customer.
Each business is unique and thus, each job we do requires a unique and custom solution.  Whether it is business cards, banners, room signage, brochures or promotional products, every item has to meet the unique needs of our individual customers.
Put another way, every job we do is a custom job.
We believe that the business of each Minuteman Press customer is our business.  If they succeed, we in turn will succeed, as well.  So our goal is to make them a success.  We want to meet and exceed their expectations. We can only do that when we provide customized solutions to our customers.
Customized Solutions – Going Beyond
Providing customized solutions does not just apply to the products we create, but also to the solutions to their problems.  As we said above, every customer is different.  Some have short deadlines, others might have delivery situations that are unique.
Whatever the circumstances might be, we pride ourselves on going the extra mile to find that customized solution for our customer.  We believe in coming through for them, even if it means a hardship for us.  It's just part of who we are and how we operate.
Custom Work at Competitive Prices
While everything we do is custom, we don't charge "custom-work" rates.  You won't pay a premium.  Instead, you'll pay our everyday pricing, because providing custom printing solutions is what we do everyday.
Our prices are very competitive to what you can find in the printing industry.  Along with those competitive rates, we're proud to be able to offer world-class customer service, as well.
Custom work, competitive prices and excellent customer service.  It's just part of what we do.
Binding it All Up
Whatever the product might be, or the situation surrounding it, we are dedicated to providing customized solutions for every customer.  It's just what we do…and what we will continue to do.
If you are looking for customized solutions to promote your business or event, give Minuteman Press a call today at 513-474-9500.  We love a challenge and custom is our specialty.