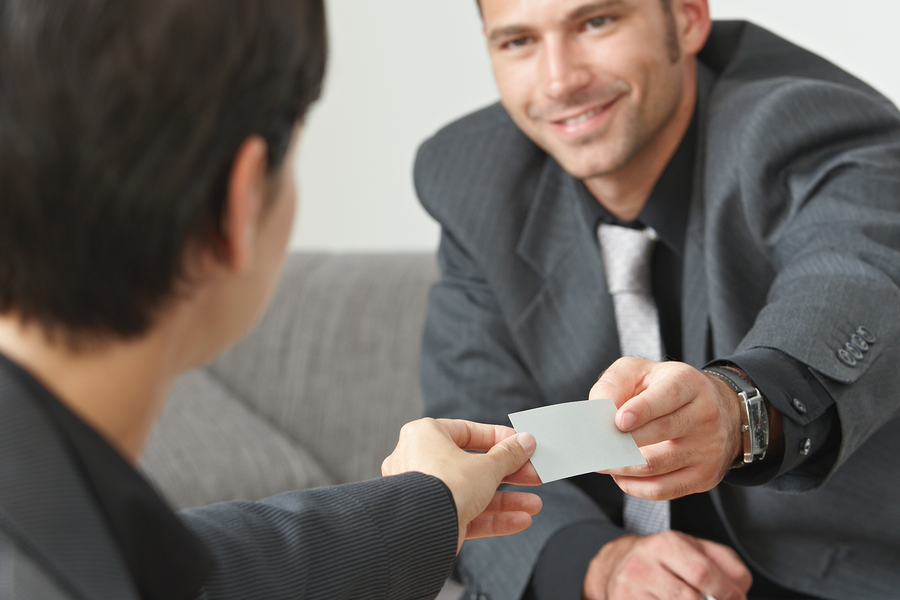 Business Cards: 3 Reasons Why You Still Need Them
12/27/18
With the emphasis on having a strong online presence and being found in online search, many businesses downplay the more traditional marketing assets.  These are things such as signs, banners and business cards.
Business cards remain especially important today because of their simplicity and quick effectiveness.  When you place a card in someone's hand it instantly says something about you and your brand.  It is a real-world symbol of who you are and what you do.
Below are the top reasons why business professionals still need business cards today.
Ease of Use
While some people may choose to throw your card away, there's a portion of those professionals who will take a photo of it or scan it into an app and store it on their device. Scanning that card is much quicker and easier than typing in the information. 
There's also the fact that many people will simply not look for you online. But having your card handy will allow them to easily contact you later.
A Reminder
After meeting someone new at a networking event or other function, many move on to the next person.  Without giving that person a card, they have no way to clearly remember who you are or what you do.
When they return to the office, they will take that card out and remember your conversation and, more importantly, remember you!  A card is that is a physical reminder of your encounter.
A Business Ritual
Many business folks believe that all we need to do is exchange each other's contact information electronically.  But doing so ignores a time-honored tradition that is still very much alive today: The ritual of exchanging business cards.
In fact, handing your card directly to another person creates a connection.  During the exchange, you talk to one another, you both smile and perhaps there are words spoken about the other's card. All of these tiny moments that happen during the card passing are the early stages of creating a relationship.  We know that people buy from those they know, like and trust.  The exchange of business cards allows us to begin that process.
Binding it Up
People are beginning to show signs of digital fatigue.  Many are actually yearning for physical media and materials.  Consider the recent resurgence in phonograph turntables and albums.  People want to hold things in their hands again. 
A quality business card can help bridge that divide.  It instantly tells others who you are and can convey your digital contact information, yet it does so on a physically printed card.
If you would like to learn more about getting business cards for your team, call Minuteman Press today at 513-474-9500.