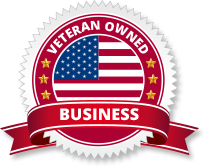 Minuteman Press Beechmont is a local, veteran-owned business with an unrelenting passion for customer service. Our goal is to forge strong partnerships with our customers and build lasting relationships within our eastern Cincinnati community. Quality products and on-time delivery are the cornerstones of our business!
If there's one thing we've learned over the years, it's that no amount of technology can replace the human touch. That's why we hire only the most qualified individuals to serve on our team. We look for people who share our philosophy that your business is our business.
Our team of diversely skilled professionals continually pushes themselves to learn and evolve so that we may help you conquer each new challenge on the road to success. Every person on our staff is committed to providing you with the best possible customer service and the highest-quality products. This commitment is reflected in everything we do.
Kendall Lemley - Owner
Dave Johnson - Graphic Design / Print Production
Wendy Halbert - Customer Service
Hannah Brewer - Customer Service
Bonnie Oester - Customer Service - part time